Immersion: Electrical Empathy

a residency & performance exploring the audiovisual subconscious
Cascadesun (2007) from Sam James on Vimeo.
Performance Space @ CarriageWorks
June 11 - 16
ARTISTS/PRODUCERS Samuel James & Gail Priest
COLLABORATORS Cicada (Nick Ritar, Kirsten Bradley), Scott Morrison, Peter Newman, Jason Sweeney & Ai Yamamoto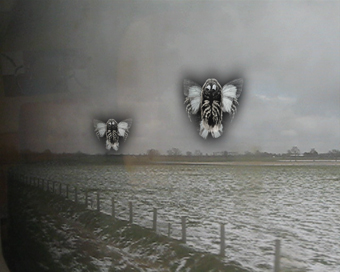 Developed over a one-week residency, Immersion brought together eight of Australia's leading audiovisual artists to explore immersive techniques. Released from corporeal entertainment Immersion: electrical empathy sought a unity between space, sound & images creating a new performative experience that could be sumptuous & saturating.
Sounds created imaginative worlds, images on-screen entered waking dreams and a shifting sonic depth of field immersed us into a multi-faceted sensual experience.
Review: Tony Osborne, RealTime 80 online